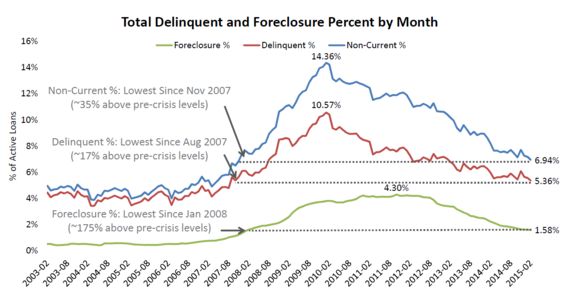 http://www.huffingtonpost.com/harlan-green/fannie-and-freddie-didnt_b_7313376.html
Critics, (mainly those caught selling fraudulent loans to Fannie and Freddie) have long maintained the GSE's encouraged too many people to buy homes by offering all manner of payment assistance, and even guaranteeing subprime mortgages from the likes of Countrywide Financial (that was subsequently bought by Bank of America).
A U.S. judge on Monday ruled that two more large financial entities, including Nomura Holdings Inc., made false statements in selling mortgage-backed securities to Fannie Mae and Freddie Mac ahead of the 2008 financial crisis. U.S. District Judge Denise Cote in Manhattan ruled for the Federal Housing Finance Agency, the conservator for Fannie Mae and Freddie Mac, in a ruling that could allow the U.S. regulator to recover around $450 million.
This is one more example of how almost all of the major financial institutions jumped on the bandwagon that encouraged the housing bubble--lending money to both qualified and unqualified borrowers and then misrepresenting their quality to the main guarantors of US housing finance.